Welcome to the Insurance Information Network. The place where you ask the questions and we give you the answers. Please call us using the phone number below or use our innovative new support ticket system to ask a question. Don't forget to read our latest Network Newsletter below.
Philosophy
The acupuncture insurance billing support network, "The Network", is committed to its members to be accurate and ethical in its advice and information. Its' personnel are trained and committed to assure members that the information they receive is will result in the correct and maximum amount of reimbursement for the services provided. Information is always backed by law or regulation with appropriate references to ensure accuracy. We understand how difficult it is with all the constant changes in insurance. That's why we dedicate 100% of our time to keep members up to date. The Network is dedicate to give members the highest quality experience possible.
Overview
The AAC Info Network Network was borne out of the need for providers and their staff to have immediate support for day to day questions and problems. Howard Ross, the founder, saw it as the next logical step from his insurance seminars. He first coined it his "Hotline" where doctors and staff could consult by phone with "ROSS-TRAINED" insurance specialists. He knew from the multiple inquiries on a daily basis that a weekend seminar could not address the issues as up to the minute as a call in service could. The Network offers a members' only "call in" line where expert acupuncture insurance billing support is given in CPT, ICD-9, RVS, and HCPCS coding as well state specific laws and regulations. The Network not only has expertise in general health insurance but also in workers' compensation, personal injury, and Medicare. Members have access to problem insurance correspondence with patients, insurance companies, and attorneys. Additionally many providers who are looking for changes to the laws, codes or other trends depend on the Network to keep them informed and up to date. With this type of service the Network became "The" source of information not only to individual providers but also chiropractic and acupuncture colleges as well as medical, chiropractic, and acupuncture professional state associations and groups. Because of the wide variety of calls and questions the Network personnel are quickly apprised to trends in billing and reimbursement. In order to facilitate this knowledge in a timely manner to all its members the Network added a members' only newsletter Network Notes which is a quarterly publication. This newsletter is filled with information on billing, documentation and collection. It particularly focuses on new rulings or changes to the procedures, laws, and rules governing billing and reimbursement. The Network is not only a place to have your questions answered but also can be your eyes and ears to the world of health care reimbursement.
Meet Sam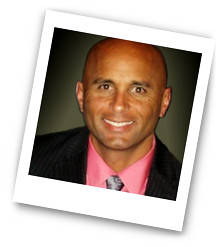 Sam Collins is the billing expert on Acupuncture claims. Sam's experience with began in the office of his father, also a Chiropractor. Inspired by his father's example of caring service, Sam attended and graduated from Chiropractic College and managed a successful practice for 17 years. With years of experience and the tutelage of Howard J. Ross in chiropractic billing, Sam is currently recognized nationally as an authority on billing, coding, collection, and documentation. Each year, thousands of healthcare providers hear Sam speak at our acupuncture insurance billing support seminar. Besides taking in incredibly valuable information, doctors appreciate his energy, humor, and enthusiasm. His presenting style is clear and easy to follow leaving doctors with a sense of relief and know-how. In addition to speaking at various functions and seminars, Sam also draws on his wealth of knowledge to write regular newsletters. As an advocate of acupuncturists, Sam works as an expert for court and board hearings on behalf of the profession. He is also a member of Optum Health's (formerly ACN) Reimbursement and Technology Committee. Sam always emphasizes the equal importance of billing both ethically and properly the first time in order to ensure timely payment.
Testimonials
"Speaker Sam Collins and the AAC Info Network acupuncture insurance billing support seminar is the Gold Standard of teaching what we need to know to help our practice thrive and he does so as efficiently and painlessly as possible." San Francisco Clinic, CA
"An extremely informative seminar with very valuable information that I absolutely need. Thank you so much." Dr. Stephanus Bishoff, CA
"This class was a non-stop, high energy, fully loaded informational ride! My questions were answered simply by the structure and sequence of the presentation. Day well spent!" Dr. Carol LeBlanc, CA
"Always money well spent coming to AAC Info Network Seminars. The information is current and you are immediately able to apply it to your practice." Dr. Trudy Eisel, FL "Sam Collins knows more about billing and the legalities of practice than anyone I have ever come across." Dr. Pnina Barber, CA
"Dynamic, not boring! Great seminar-and I was dreading it!" Idyllwild Chiropractic, CA
"The most inclusive informational seminar I have ever been to." Dr. Scott Sieja, TX