American Acupuncture Council Network was formed out of the need for providers and their staff to have immediate support for insurance questions and problems. AAC , saw it as the next logical step from our insurance seminars. Dubbed the "Hotline" doctors and staff could consult by phone with "AAC" insurance specialists.
The AAC Network offers a members only  call in-line where expert support is given in CPT, ICD-9, ICD-10, RVS, and HCPCS coding as well state rules. The AAC Network not only has expertise in general health insurance but also in workers' compensation, personal injury, and Medicare. Members have access to problem insurance correspondence with patients, insurance companies, and attorneys. Additionally many providers who are looking for changes and new trends depend on the AAC Network to keep them informed and up to
date.
With this type of service the AAC Network became the source of information not only to individual providers but also acupuncture colleges as well as medical, chiropractic, and acupuncture professional state associations and groups.
Because of the wide variety of calls and questions the AAC Network personnel are quickly apprised to trends in billing and reimbursement. In order to facilitate this knowledge in a timely manner to all its members the AAC Network added a members only newsletter AAC Network Notes which is a quarterly publication. This newsletter is filled with information on billing, documentation and collection. It particularly focuses on new rulings or changes to the procedures, laws, and rules governing billing and reimbursement.
The AAC Network is not only a place to have your questions answered but also can be your eyes and ears to the world of health care reimbursement.
The Insurance Information "Hotline"
As soon as you join the AAC network, you and your staff can consult by phone with "AAC Network-TRAINED" insurance specialists who are fully qualified to assist you in all areas of insurance. Our professional consultants have "hands-on" knowledge of insurance form initial billing through court and collections and they are most eager to share their expertise with you.
You'll have unlimited use of our special hotline, to provide immediate assistance with:
Problem insurance correspondence with patients, insurance companies, and attorneys
CPT Codes, ICD-9, ICD-10 Codes and RVS Code assistance
Support for your everyday insurance needs
Members-Only Newsletter
Your office will receive an exclusive newsletter entitled, AAC NETWORK NOTES which provides information about current issues, trends and happenings within the insurance industry.
Each article in AAC NETWORK NOTES is generated from the questions, concerns and newsworthy information which we receive DAILY through our AAC Network "Hotline".
Meet Sam Collins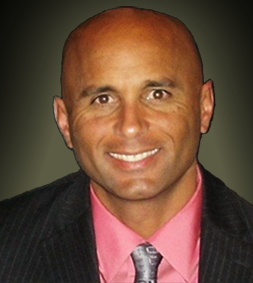 Sam Collins is the billing expert on Acupuncture claims. Sam's experience with Chiropractic Medicine began in the office of his father, also a Chiropractor. Inspired by his father's example of caring service, Sam attended and graduated from Chiropractic College and managed a successful practice for 17 years.
With years of experience and the tutelage of Howard J. Ross in chiropractic billing, Sam is currently recognized nationally as an authority on billing, coding, collection, and documentation. Each year, thousands of healthcare providers hear Sam speak. Besides taking in incredibly valuable information, doctors appreciate his energy, humor, and enthusiasm. His presenting style is clear and easy to follow leaving doctors with a sense of relief and know-how.
In addition to speaking at various functions and seminars, Sam also draws on his wealth of knowledge to write the article, Ask the Billing Expert for Dynamic Chiropractic. As an advocate of chiropractors, Sam works as an expert for court and board hearings on behalf of the profession. He is also a member of Optum Health's (formerly ACN) Reimbursement and Technology Committee. Sam always emphasizes the equal importance of billing both ethically and properly the first time in order to ensure timely payment.