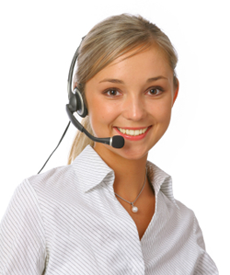 The Insurance Information "Hotline"
As soon as you join the network, you and your staff can consult by phone with "ROSS-TRAINED" insurance specialists who are fully qualified to assist you in all areas of insurance. Our professional consultants have "hands-on" knowledge of insurance form initial billing through court and collections and they are most eager to share their expertise with you.
You'll have unlimited use of our special hotline, to provide immediate assistance with:
Problem insurance correspondence with patients, insurance companies, and attorneys
State laws, rules and regulations—even the latest court decisions
CPT Codes, ICD-9, ICD-10, Codes and RVS Code assistance
Support for your everyday insurance needs
Members-Only Newsletter Your office will receive an exclusive newsletter entitled, NETWORK NOTES which provides information about current issues, trends and happenings within the insurance industry.
Each article in NETWORK NOTES is generated from the questions, concerns and newsworthy information which we receive DAILY through our Network "Hotline".
The extensive advantages of The Insurance Information Network are yours at a very special annual price.
How to Join:
The H.J. Ross Insurance Information Network is "on-line" and ready to work for you! Collecting on just one disallowed or disputed insurance claim more than pays for your entire annual membership fee! Plus, you can take advantage of your 10% discount on H.J. Ross forms and products, as well as an additional 10% discount on all H.J. Ross Insurance Seminars, Advanced Seminars and Staff Training Classes!
Testimonials
"Speaker Sam Collins and the HJ Ross insurance seminars is the Gold Standard of teaching what we need to know to help our practice thrive…and he does so as efficiently and painlessly as possible." San Francisco Clinic, CA
"An extremely informative seminar with very valuable information that I absolutely need. Thank you so much." Dr. Stephanus Bishoff, CA "This class was a non-stop, high energy, fully loaded informational ride! My questions were answered simply by the structure and sequence of the presentation. Day well spent!" Dr. Carol LeBlanc, CA more testimonials:
"Always money well spent coming to HJ Ross Seminars. The information is current and you are immediately able to apply it to your practice." Dr. Trudy Eisel, FL "Sam Collins knows more about billing and the legalities of practice than anyone I have ever come across." Dr. Pnina Barber, CA
"Dynamic, not boring! Great seminar-and I was dreading it! Idyl/wild Chiropractic, CA
"The most inclusive informational seminar I have ever been to." Dr. Scott Sieja, TX